Our Outreach
Process On LinkedIn
The CXO 2.0 Conference's Recognition Program stands out as a beacon, distinguishing those who have reshaped the arena of leadership and management in dynamic ways. Our global conference for executive leaders ensures Honorees, over time, reap substantial benefits. Not only have they gained invaluable insights, but many have also built meaningful collaborations, assuring them of legitimate growth and exposure in their respective fields.
The CXO 2.0 Conference uses LinkedIn to reach out to potential candidates. As a top professional network, it serves as a pivotal platform for us, enabling connections with healthcare experts and organizations who are resolutely focused on spearheading meaningful changes in the industry. Through LinkedIn, we're not just expanding our network; we're strengthening the very foundation of our commitment to health and wellness excellence.
LinkedIn Profile
Verification Tool
In an effort to promote authentic connections and enhance credibility, the CXO 2.0 Conference, a benchmark conference for executive leaders, is excited to introduce its LinkedIn Profile Verification Tool. This creates a pathway for potential Honorees, attendees and partners to confirm the accuracy and legitimacy of profiles associated with the CXO 2.0 Conference.
01

Input Profile Information:

Submit the specific LinkedIn profile URL. The tool swiftly captures essential data from the profile to initiate its examination.

02

Match & Validate Profile:

The tool will take a moment to check whether the profile matches our records. This will only take some time.

03

Get Notified!

Once the verification procedure concludes, you'll swiftly receive a notification regarding the LinkedIn profile's connection with our organization.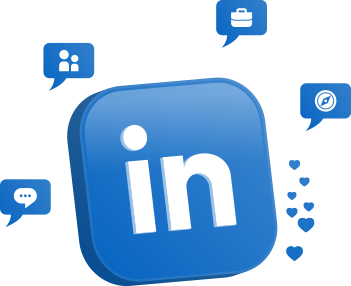 Enter
LinkedIn

URL here:

Disclaimer: Though our tool is meticulously designed for precision, absolute accuracy isn't guaranteed. We urge users to be careful and verify independently when essential.
Unverified LinkedIn Profile?
Stay Cautious Against Scams!
If you find that the LinkedIn Verification Tool cannot confirm a profile's association with the CXO 2.0 Conference, we strongly advise caution. Avoid sharing any personal information and alert us about suspicious profiles immediately. Such vigilance helps uphold the prestige of our gathering and protects our attendees. For questions or issues, get in touch at [email protected].