Protecting You from Event Scams: Trust & Legitimacy At CXO 2.0 Conference's 2024 Edition
Dear esteemed CXOs, we understand the challenges you face in today's fast-paced business landscape. That's why we invite you to join us at CXO 2.0 Conference, a safe haven where you can fuel your business growth, foster strategic thinking, and empower your leadership with empathy at the forefront.
However, we want to address a concerning issue that affects conferences industry-wide – event scams. We want to assure you that CXO 2.0 Conference is fully committed to your safety and protecting you from fraudulent activities. On that note, we have implemented robust measures to ensure a secure environment, allowing you to fully immerse yourself in the conference experience
Embracing Authenticity and Legitimate Opportunities At CXO 2.0 Conference
In a world where scams and fraudulent claims can create doubts, we want to emphasize our commitment to authenticity. Having been in the events space since 2018, our industry conferences are known for offering senior-level executives real value and relevant insights. We are passionate about creating an environment where you can connect with industry experts, thought leaders, and fellow CXOs, fostering genuine relationships and learning from one another's experiences.
Transparent Transactions Built on Trust
Transparency is the cornerstone of our approach. We believe in building trust every step of the way. Unlike scams that pressure you into immediate payments through unsolicited links, we prioritize open and direct communication. Our dedicated team will personally engage with you through on-call conversations or online meetings to guide you through our conference offerings. You can feel confident knowing that any payment requests will come after this thorough discussion.
Connect with Our Support Team
To ensure a seamless experience, we encourage you to engage exclusively with our official brand representatives. Our team is dedicated to providing you with exceptional service, answering your questions, and addressing any legit concerns you may have about the CXO 2.0 Conference's offerings.
Together, Let's Strengthen Our Community
Your vigilance is invaluable in maintaining the integrity of the CXO 2.0 Conference. We appreciate your partnership in reporting any suspicious activities or scams you may come across. By working together, we can swiftly address the issue of scams, protect our community, and ensure a supportive environment for all attendees.
Spot Something Concerning? We're Here to Listen!
If something seems questionable or raises doubts during our interactions, we encourage you to reach out to us promptly. Your voice matters, and we are committed to creating a conference experience that addresses your needs and respects your well-being. You can always visit our Fraud & Scam Notices page if you want to know about the latest event scams.
Experience the CXO 2.0 Conference Difference
Join us at CXO 2.0 Conference and discover the power of strategic insights and transformative leadership. Engage with industry experts, thought leaders, and fellow CXOs who understand your journey and can offer relevant perspectives to drive your success.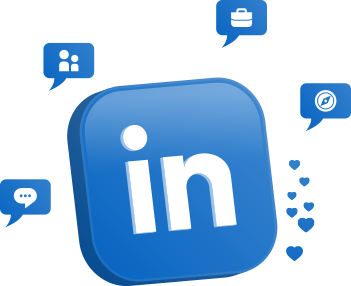 Enter
LinkedIn

URL here:

Disclaimer: Though our tool is meticulously designed for precision, absolute accuracy isn't guaranteed. We urge users to be careful and verify independently when essential.