CXO 2.0 Conference Takes A Stand Against Event Scams, Offering Legitimate Solutions For Attendees
In light of the concerning rise in scams targeting professionals attending conferences and industry events, the CXO 2.0 Conference takes a proactive stance in safeguarding regular conference-goers by prioritizing legitimacy and education.
At the CXO 2.0 Conference, your well-being and security are at the forefront of our priorities. We understand the impact of scams and the importance of fostering a safe environment for our esteemed attendees. We empathize with the challenges faced in distinguishing between genuine opportunities and fraudulent attempts, and we are here to support and guide you every step of the way.
To ensure your protection and peace of mind, the CXO 2.0 Conference has developed comprehensive guidelines centered around scam and fraud prevention when it comes to events. We urge you to take note of the following essential recommendations:
Exercise heightened caution: In an era where scams proliferate, exercise caution when sharing financial information and engaging with unverified sources. Conduct thorough research, read reviews, and trust your instincts before proceeding with any financial transactions.
Verify legitimacy: Prioritize verifying the credentials and identity of individuals when they claim that they are associated with legitimate events. Utilize official channels of communication and authenticate their association to avoid falling victim to imposter activities.
Strengthen cybersecurity: Proactively protect your digital presence by regularly updating security and anti-scam measures. Maintain robust security software, strong firewall settings, and reliable antivirus programs on all your devices to minimize potential risks.
At the CXO 2.0 Conference, we fully comprehend the concerns and challenges associated with fraudulent activities and their potential impact on your business and financial health. Therefore, we are committed to providing a platform that not only encourages business excellence and leadership but also ensures your safety throughout the conference journey.
Scam Identification & Prevention Strategies From The CXO 2.0 Conference Team
As in-person events regain momentum, we understand the importance of staying vigilant against scams and fraudsters. To empower you and protect your interests, please make sure that you pay attention to red flags:
Refund policy transparency: It is essential to be aware that the CXO 2.0 Conference does not offer refund guarantees. Exercise caution if approached by anyone promising a 100% refund guarantee with an Attendee Pass, as such offers are likely scams. Our team, however, considers exceptional refund requests on a case-by-case basis, addressing individual circumstances with fairness.
Thorough understanding of sponsorship packages: Prior to committing to any sponsorship packages, we encourage you to meticulously review our brochures. We emphasize clarity, providing a detailed breakdown of the benefits to ensure alignment with your specific requirements. Beware of individuals requesting immediate sponsorships without following our standard assessment procedure, which includes background checks and interviews. Our priority is your success, and we strive for transparency throughout the process.
Awareness of suspicious communication: Remain vigilant to emails promising extraordinary privileges while requesting personal information. Such communications may be attempts to deceive and collect your data for fraudulent purposes.
We are unwavering in our commitment to providing a secure and empathetic environment where legitimate businesses thrive. By adhering to these guidelines, we aim to empower you with the knowledge and confidence to navigate the conference landscape successfully, free from scams and fraudulent encounters.
For further information, support, or any concerns you may have, please reach out to our dedicated support team. Together, we will protect your success and create a memorable conference experience rooted in trust and legitimacy.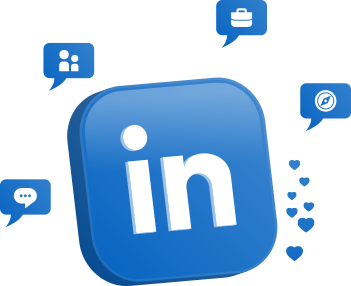 Enter
LinkedIn

URL here:

Disclaimer: Though our tool is meticulously designed for precision, absolute accuracy isn't guaranteed. We urge users to be careful and verify independently when essential.