CXO 2.0 Conference Ensures Secure Accommodations: Safeguarding Attendees From Scams
Business leadership conferences are becoming popular today as more business experts seek out global exposure and skill enhancement. These events serve as a hub for global experts, offering a unique platform for knowledge sharing, networking, and forging invaluable connections.
While such conferences are undeniably beneficial for professionals seeking to broaden their horizons, they also present an opportunity for scammers to trick attendees. At CXO 2.0 Conference, we understand the risks associated with accommodation scams and therefore, we are dedicated to providing you with a conference experience that is not only enriching but also scam-free and secure.
What Are Accommodation Scams? CXO 2.0 Conference Team Answers
Accommodation scams are tactics employed by fraudsters to deceive individuals in need of lodging during events. These scams often lead to financial losses and shattered expectations, leaving attendees disheartened. Scammers frequently target prominent business leadership conferences and events, luring attendees with counterfeit hotel deals and enticing discounts.
In response to these challenges, CXO 2.0 Conference has taken proactive measures to combat this issue effectively. We have forged strategic partnerships with premier hotels in Las Vegas and Dubai to secure exclusive discounts and ensure impeccable service for our attendees. Our primary goal is to provide a seamless and secure conference experience, leaving no room for doubt or deception.
Guidelines Against Accommodation Scams: Reviews From The CXO 2.0 Conference Team
Your safety is our utmost concern, and we want to equip you with the right tactics to protect yourself. To assist you in navigating this landscape, we have compiled a list of legit steps that you should take to avoid falling victim to accommodation scams:
Verify Booking Legitimacy

Always exercise caution and verify the legitimacy of your booking information before sharing any personal or financial details. If you have any doubts or uncertainties, do not hesitate to contact the hotel directly to validate your reservation.

Beware Of Unsolicited Calls

Be vigilant when receiving unsolicited calls from individuals claiming to represent hotel "front desks" who request additional information. According to the CXO 2.0 Conference team, legitimate hotels rarely initiate such calls, and it's crucial to exercise caution in such situations.

Trust Legit Reviews And Images

When selecting accommodations, place your trust in options with legit reviews and high-quality images. Reputable hotels showcase their offerings online, making it easier for you to make an informed decision.

Thoroughly Investigate Providers

Diligently research accommodation providers by visiting their official websites and meticulously scrutinizing customer reviews.

Secure Payment Methods

When making reservations, opt for trusted and secure payment methods to avoid any potential pitfalls related to financial transactions.
If, at any point, you encounter suspicious accommodation providers or receive unsolicited emails claiming an affiliation with CXO 2.0 Conference, we strongly encourage you to report such incidents through our official "Report A Scam" page.
Ensuring Legit Stays — CXO 2.0 Conference Cares About Your Safety
By adhering to these precautions and promptly reporting any concerns, you actively contribute to the safety and well-being of our esteemed community. Your vigilance plays a crucial role in preserving the integrity of CXO 2.0 Conference as a safe and purpose-driven gathering of global business leaders, while preventing the proliferation of scam offenses. Together, we can continue to uphold the standards of excellence that our conference promises to offer.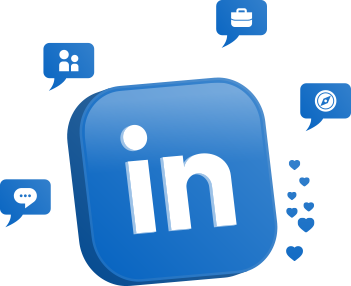 Enter
LinkedIn

URL here:

Disclaimer: Though our tool is meticulously designed for precision, absolute accuracy isn't guaranteed. We urge users to be careful and verify independently when essential.